News & Information
Visit our Shop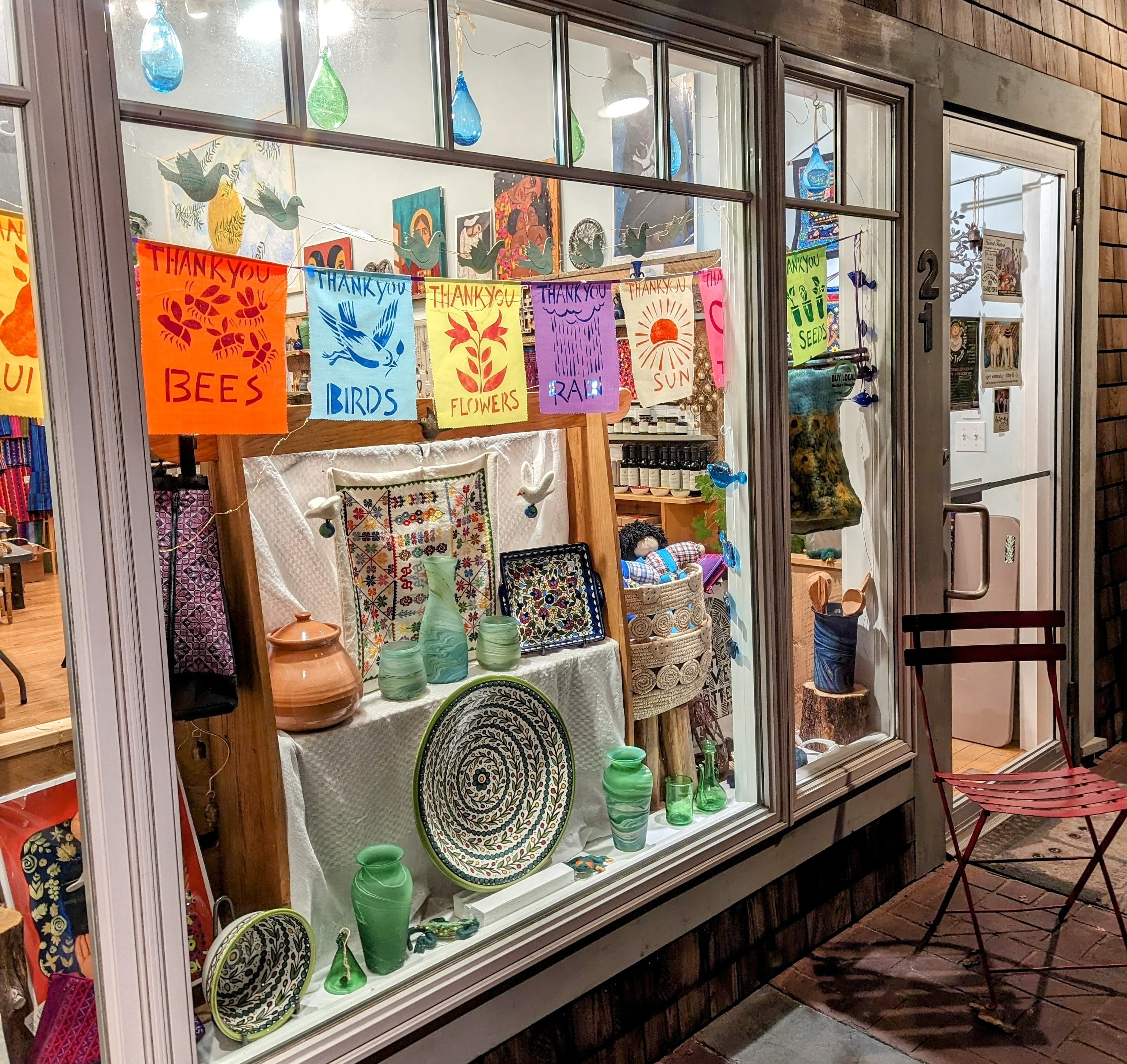 Shop Hours
Monday
10:00 AM
5:30 PM
Tuesday
10:00 AM
5:30 PM
Wednesday
10:00 AM
5:30 PM
Thursday
10:00 AM
5:30 PM
Friday
10:00 AM
5:30 PM
Saturday
10:00 AM
5:30 PM
Our shop in the Woodland Center is open Mondays through Saturdays from 10 AM to 5:30 PM. In addition, find a lavish selection of Olive Branch products at the World Market Holiday Pop-Up at the Capawock Theater on Main Street in Vineyard Haven, MA. For our 4th winter, we join Maasai Partners, Empowered Haiti, and Invisible World in transforming the historic theater into a winter wonderland of beautiful lights and gorgeous handcrafted gifts. The World Market Holiday Pop-up is open 7 days a week from 10 - 6 from Veteran's Day (Nov 11th) until Christmas Eve.
Dear Friends,
Olive Branch is a 501c3 nonprofit. Since our founding in 2018, Olive Branch has been making monthly contributions to visionary human rights groups working in Israel/Palestine.
At this terrible time, while Gazan citizens are being starved and bombed, WE WOULD LIKE TO REQUEST YOU TO PLEASE GO TO https://mecaforpeace.org
MECA is the Middle East Children's Alliance. Please make a contribution if you can, and go to their Action page for ways to reach out to your Senators and Congresspersons to urge them to call for AN IMMEDIATE CEASEFIRE.
Thank you from my heart,
linda
Personally, I am an active member of Jewish Voice for Peace. I invite you to join this organization working for human rights for all; you do not need to be Jewish. https://jewishvoiceforpeace.org