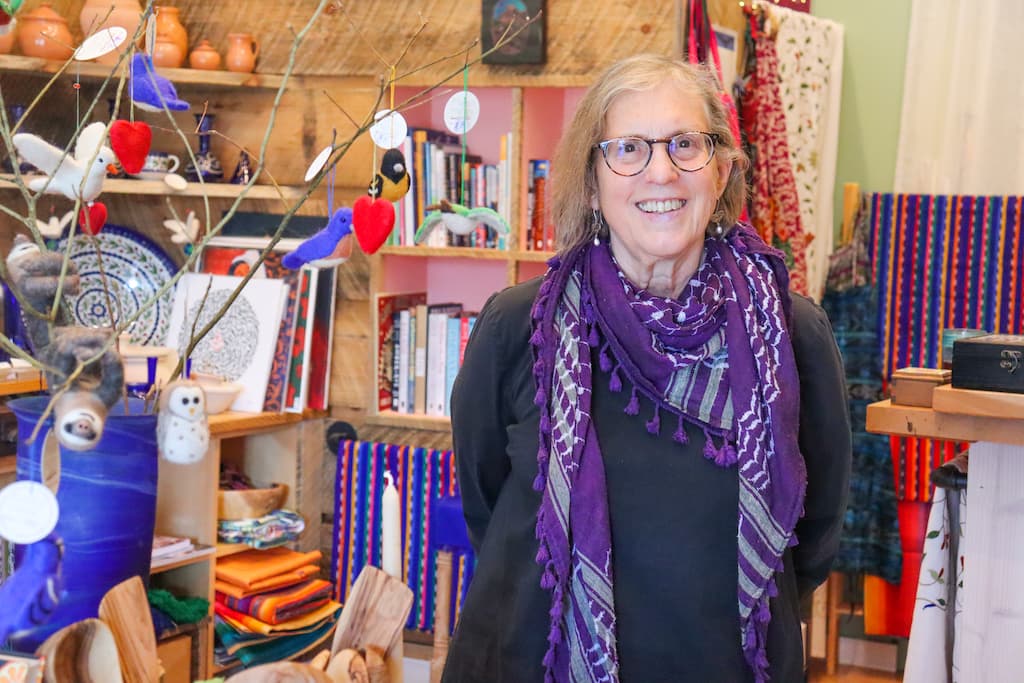 It all started with a taste of olive oil that inspired introducing these products to my community.
Motivation for Olive Branch
With Olive Branch, I express my support and respect for the Palestinian people in a tangible way. In addition to providing a place to market Palestinian foods, crafts, and artwork, 100% of profits go to visionary initiatives working for Human Rights and economic empowerment.
Olive Branch was founded to give the Martha's Vineyard community a chance to discover organic extra virgin olive oils and other foods from Palestine and to have a glimpse - through arts and crafts - of a living culture with ancient roots.
Olive Branch is proud to be part of the Vineyard based World Market collective. We are a member of BuyLocalMV / Island Club. We offer Island Card discounts on most items with the exception of paintings.
Read more about who we support.
Our Goal
To introduce the Martha's Vineyard community and our visitors to a glimpse of the long, rich, living history and culture of Palestine.
What we Sell
We sell all of the Canaan Palestine fair trade olive oil products from Palestine that are available in the U.S. We also carry various ingredients which are indispensable to Middle Eastern cooking, including Aleppo pepper, pomegranate molasses, and tahini.
At Olive Branch Fair Trade, you will find a wide variety of Palestinian fair trade, and direct artisan crafts - including embroidery, hand painted pottery, olive wood kitchenware, and hand-blown glass; keffiyehs, wool felt creations; leather goods, sterling silver jewelry, and olive oil soaps.
We have stunning paintings and fine reproductions by internationally renowned Gazan artist Malak Mattar. We also have modern calligraphy by Ahmad Zoabi.
The shop has a sweet book corner featuring children's stories, poetry, novels, embroidery, history, and cookbooks.
Once we opened a shop, and were not limited to a few tables at craft fairs, we began to import work from other countries. You will find a selection of beautiful crafts from Guatemala, Haiti, Bangladesh, and India and beyond.